Network
Come along and meet other women in Transport and Logistics industry
Learn & Grow
Keep yourself informed and broaden your skills and experience.
Professionally Develop
Grow your career path by connecting with other professionals.
Welcome
WISC is a voluntary group open to all women and men in supply chain. We are passionate about supporting women in Transport and Logistics to reach their optimum potential through collaborating, meeting and sharing knowledge and experience with like-minded professionals.
To grow as an individual requires balance. That journey is filled with rewards and riches when we share those moments with others who in turn provide us with the knowledge and tools of growth.
We aim to provide you with opportunities to network and meet professionals who can assist you in career development, mentorship, education and a wealth of resources to tap into. We encourage you to become a member and be a part of making women visible. Learn more About Us.
---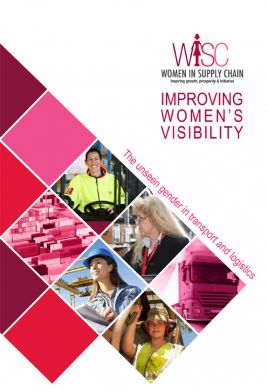 IMPROVING WOMEN' S VISIBILITY
The unseen gender in transport and logistics - 2014 The 2014 Women in Supply Chain (WISC) paper is a revised edition of the 2010 paper 'Making Women Visible - The unseen gender in transport and logistics'. The paper aims to stimulate discussion and promote greater collaboration between genders to close the gap of inequality in the transport and logistics and supply chain industry.